SEO for Auto Repair Shops
Auto repair shops grow with the help of long-term clients. After all, when a customer finds a shop they trust, they tend to stick to them when they need their service again. As such, businesses need to find a way to attract and retain customers who find them online.
NATURAL SEARCH: Brand vs Non-Brand CTRs
Moving into the top three positions on Google is the goal for most businesses investing in digital marketing, because it offers the highest possibility of CTR (Click Through Rate) for relevant keywords.
Auto Repair SEO Will Help Your Business Have Better Online Visibility
Auto repair search engine optimization (SEO) helps your business appear ahead of the more than 239,100 auto repair and maintenance centers in the U.S. when customers look for services you offer.
It can also encourage visitors to click-through search results to your website, book an appointment, or take their vehicles straight to your shop.
As such, a good web presence can generate quality leads and improve your revenue potential.
Advanced Digital Automotive Group can help you reap the rewards of a good online presence. Our services cover website rebuilds, research for keywords to attract visitors likely to call for an appointment, and a wide range of strategies to rank your business #1 on Google and other search engines.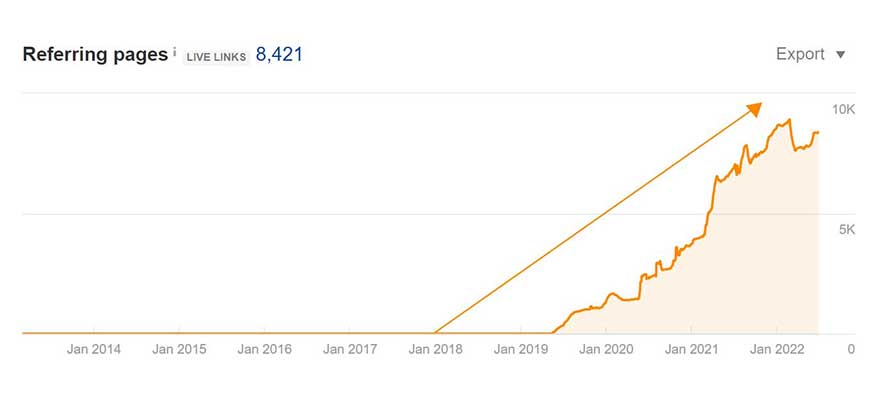 A well-built backlink profile brings forth referral traffic, which results in higher rankings and better brand visibility.
Your Business Can Rank #1 on Google
Why Choose Us for Our Auto Repair SEO Services
Years of Experience in SEO for Auto Repair Shops
Having been in the digital marketing industry since 2009, we've learned the ins and outs of search engine algorithms. This gives you the assurance that we can help you reach your business goals.
Proven Track Record for Auto Repair SEO
We've helped automotive businesses stand out from their biggest competitors on Google search results. Our clients have outranked not just their local competitors but also their national competitors, such as Maaco, Gerber Collision, and Caliber Collision.
Advanced Training in Local SEO for Auto Repair Shops
We invest in our team's continued professional development. Through acquiring new skills and updating their knowledge, we're able to create tangible results within the prescribed period.
Schedule a FREE Strategy Session
Advanced Digital Automotive Group offers all prospective clients a strategy session. In this strategy session, you will learn what SEO and digital marketing services your auto service business needs. Not only do you save on time,
but you'll also maximize your budget.
Get a FREE Hard Copy of the Book
We offer every new client a book that covers the basics of SEO and digital marketing, free of cost, inclusive of shipping.