As a local automotive paintless dent repair business, you know how challenging it can be to attract customers and stand out in a competitive market. While traditional advertising and online marketing are essential, there's another strategy that can give your business a significant boost—participating in community events.
Community events bring people together, creating opportunities for businesses to connect with potential customers in a more personal and engaging way. By leveraging these events, you can showcase your services and gain the trust and loyalty of the local community.
Are you ready to take your paintless dent repair business to new heights? Let's explore the importance of community events and how they can serve as a launching pad for your local promotion efforts. Get ready to uncover some exciting local promotion ideas that can make your business the talk of the town!
Importance of Community Events for Local Businesses
Before we dive into the specifics of leveraging them for your business, it's crucial to understand the importance of community events in the first place. Community events, such as festivals, fairs, and charity fundraisers, play a vital role in fostering a sense of belonging and togetherness among residents.
These events often attract a diverse crowd, including locals and visitors, creating a unique platform for businesses to get noticed. As a local automotive paintless dent repair business, participating in community events demonstrates your commitment to the community. It helps you build a solid and authentic connection with potential customers.
Community events are also an excellent opportunity to differentiate your business from larger, impersonal competitors. While big brands rely on their reputation and marketing budgets, you can showcase your personalized service and community-focused values, giving you a competitive edge.
Promoting Your Business to the Community
When analyzing the importance of community events, you need to think locally. Here are some effective strategies to boost your business in the local scene:
1. Participate in community events to promote business growth.
Joining community events, such as parades, street fairs, and farmers' markets, is an excellent way to get your business in front of a large audience. Set up a booth or tent that stands out and showcases what your business does best. Engage with people who visit your booth, and don't forget to hand out business cards or brochures.
2. Sponsor local sports teams or organizations.
Another way to promote your business is by sponsoring local sports teams or community organizations. This allows you to display your business name and logo in prominent places like sports fields or event venues. When you support the community, people are more likely to support your business in return.
3. Collaborate with other local businesses.
Teaming up with other local businesses can create a win-win situation for everyone involved. You can cross-promote each other by displaying marketing materials in your respective establishments or offering exclusive discounts to customers who use services from both businesses. This collaboration expands your reach and shows your commitment to supporting the local economy.
4. Get involved in community causes.
Show your business's caring side by participating in community causes and charitable events. This could mean sponsoring a charity run, organizing a food drive, or volunteering for a local non-profit. When you give back to the community, it not only helps those in need but also creates positive visibility, underlining the importance of community events for your business.
5. Optimize your online presence for local searches.
In today's digital age, having a strong online presence is a must. To promote your business to the community effectively, optimize your website and online listings for local searches. This means including relevant keywords, your business address, and phone number on your website and claiming your business on platforms like Google My Business. Encourage satisfied customers to leave reviews, as well.
Leverage Community Events for Your PDR Business
Community events can be a goldmine for your paintless dent repair business. These gatherings attract a wide range of people, including car owners who may require your services. To make the most out of community events, consider the following local promotion ideas:
1. Offer on-site demonstrations and discounts.
Carry out on-site demonstrations of your paintless dent repair techniques during community events. This allows potential customers to see the quality of your work firsthand. To entice them further, offer exclusive event discounts or coupons that they can use if they book your services on the spot.
2. Sponsor a car show or automotive event.
Another way to shine the spotlight on your paintless dent repair business is to sponsor a car show or any automotive-themed event within your community. As a sponsor, you can have prominent signage and mentions, giving you valuable exposure to a targeted audience of car enthusiasts.
3. Collaborate with event organizers.
One of the more optimal local promotion ideas is to collaborate with event organizers to maximize your visibility. They may allow you to place banners or signage strategically, such as at the entrance or near the main stage. In exchange, you can offer free or discounted services for any dented vehicles used in the event.
4. Use social media to create event buzz.
Use social media to create buzz about your community event to promote your business. Post regularly, teasing the exclusive discounts or offers you'll provide during the event. Encourage your followers to share the posts with their network, increasing the reach and potential customer engagement.
5. Capture and share customer testimonials.
During the event, make it a point to capture customer testimonials from satisfied clients who visited your booth or availed of your services. These testimonials serve as social proof and can be shared on your website and social media accounts to attract more customers in the future.
Essential SEO Strategies to Promote Business Events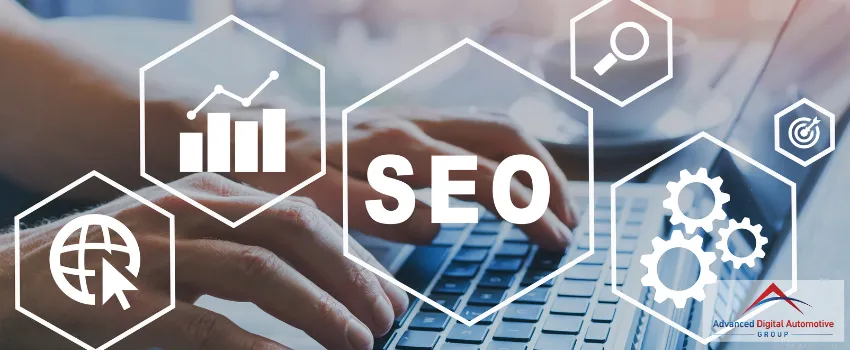 Exploring the importance of community events for your paintless dent repair business is just the tip of the iceberg. To have a competitive edge, you need to implement the right local promotion ideas to attract customers.
To make the most out of your online presence, consider the following SEO strategies:
1. Conduct local keyword research.
For your paintless dent repair business, local keyword research is essential. Identify the keywords your target audience uses when searching for dent repair services in your area. These keywords can include location-based phrases, such as "paintless dent repair in [your city]."
2. Create locally-focused website content.
Optimize your website by creating location-focused content that incorporates the keywords you identified. This can include service pages, blog posts, and FAQs targeting local customers seeking paintless dent repair services.
3. Build online citations.
Online citations mention your business name, address, and phone number on other websites, directories, and review platforms. To boost your local search visibility, ensure the accuracy and consistency of your business information across these online citations.
4. Generate customer reviews.
Encourage your customers to leave reviews on platforms like Google My Business, Yelp, and other prominent review sites. Positive reviews attract more customers and improve your chances of appearing in the local search pack, which is the list of businesses that often occur alongside a map in search results.
5. Seek backlinks from local websites.
Backlinks, or links that point from another website to your own, play a crucial role in influencing your rankings on search engines. Seek backlinks from other local businesses, car clubs, and automotive blogs to signal to search engines that your website is relevant and trustworthy for local paintless dent repair searches.
Key Takeaway
When it comes to local promotion, community events can be a game-changer for your automotive paintless dent repair business. These gatherings provide a unique opportunity to connect with potential customers, showcase your services, and establish a reputation as a community supporter.
However, to make the most of these events, it is vital to plan your participation carefully. Local promotion ideas should align with your business goals and resonate with the event's theme.
Lastly, remember that the importance of community events revolves around fostering connections. So, focus on creating meaningful interactions, and let your passion for serving the community shine through.
Let ADAG help you take your automotive paintless dent repair business to the next level!
Are you struggling to attract customers to your paintless dent repair business? Let Advanced Digital Automotive Group help you reach your target audience through our specialized paintless dent repair SEO services.
With our expertise in the automotive industry, we can optimize your website and online presence to ensure that you rank high in search engine results and effectively draw in a steady stream of potential customers. Contact us today to revamp your business!